Listen to the locals
On Wednesday we left Byron Bay to head up to the Gold Coast and spend a week at the theme parks. Along the way we had arranged to stop at an old friend's place outside of Mullambimby. His property, aptly called Altitude 261, required ascending a road that was both rather steep and rather poorly maintained. In fact it was both steeper and less well maintained than I had imagined which eventually resulted in me having to try and reverse Dennis and the camper trailer back down the road, eventually abandoning the trailer in someone's driveway and busting a seal in Dennis's transmission.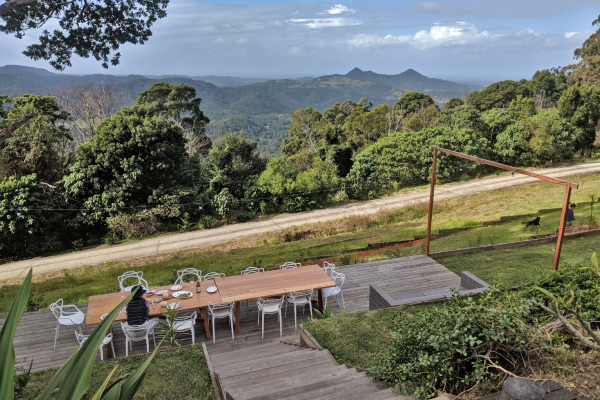 I probably should have paid a little more attention to the phone call I had with Rod before we turned up. I just mentioned, I wasn't paying that much attention but I think the conversation went something like this:
Rod: So, what type of vehicle do you have?
Me: I have a camper van towing a camper trailer
Rod: Oh, the last 500 meters or so of the road up to my place is a little rough.
Me: The van is four wheel drive
Rod: That's good, you will probably want a four wheel drive.Me: What about the trailer
Rod: Hmmmm, I'm not sure about the trailer
Me: That's OK, I can unhitch the trailer and leave it at the bottom and just come up in the van.
Rod: That a good idea, you can always call me if you get stuck. Lots of people call me when they get stuck.
So at this point I probably should have been a little more concerned than I was. And when I set off from Byron Bay I had every intention of unhitching the trailer and leaving it somewhere. But as we got closer to Rod's road the lanes became narrower and the number of locations where I could safely unhitch and leave the trailer somewhere diminished quickly. So much so that when I turned into Rod's road the trailer was still attached.
I think it's fair to describe the road as 'deceptive'. It started with a nice bit of tarmac followed by a bit of well graded gravel. With just 1.5km to go to Rod's place things were still looking pretty good. Then the road started rising sharply, washouts started appearing and it became increasingly clear that the council worker tasked with grading the road had knocked off early.*
*I actually later found out that no one was actually tasked with maintaining the road. Responsibility for its upkeep had recently passed from the state to the local council but there was no money to go with it.
With limited opportunity to turn around I did my best to keep going. But as I dropped back through the gears and the wheels continued to spin, my confidence in Dennis's ability to tame the mountain started to wane. With still another kilometre or so to go and with Dennis back in 1st gear, I slammed on the brakes just in time to save the engine stalling, which in turn saved us from starting an uncontrolled decent back down the mountain…in reverse.
Now as much as this situation sounds a little precarious, it is about as good as things got for the next hour or so. Given that we could no longer go up, the only option was to go down. I started backing the van and trailer down the hill and managed a tight turn into a narrow driveway. We got the trailer back far enough to execute a three point turn but as I started pointing Dennis slow back down the hill I realised that we were about to tow the trailer off the edge of the driveway into a three foot high drainage ditch.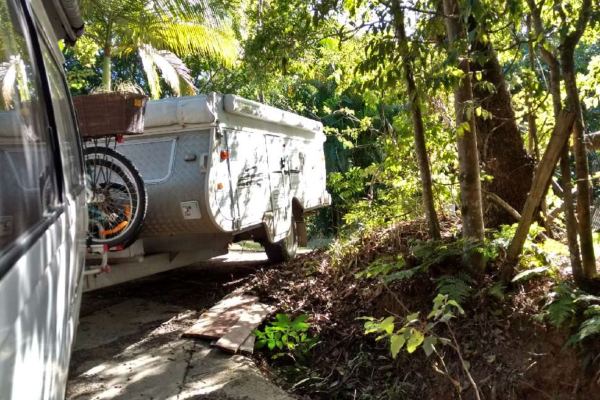 Without enough engine power to reverse the camper trailer further back up into the driveway, we were forced to chock up the trailer and unhitch it from Dennis. We then drove back down to the bottom of the road and called Rod for help…just like he suggested.
Thankfully Rod turned up with a far more capable four wheel drive than our one and after hooking up the camper trailer he successfully towed it out of trouble and up the road for us.
Initially I thought he was just going to tow it all the way up to his place and then perhaps back down the hill for us again after lunch. Then, at a small intersection about another 500 meters or so further up the road, Rod suddenly stopped the car and suggested we unhook the trailer. Initially I looked around expecting to see his house but instead I spied a washed out goat track strewn with gravel, heading up a near vertical slope. It was at this point I suddenly realised we hadn't even got to the section of road that Rod had initially warned me about in our earlier phone call.
Next time, I'm going to listen to the locals.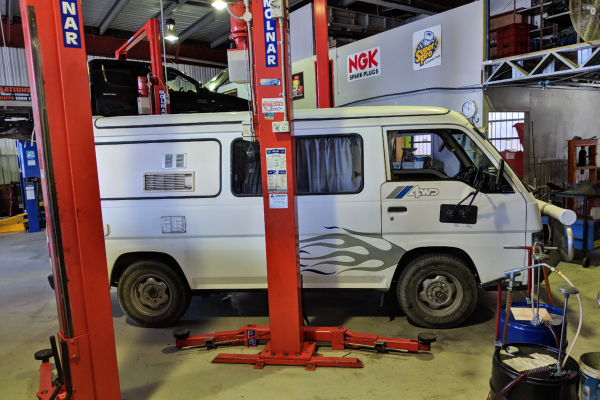 Postscript: After returning from lunch we found a pool of oil underneath Dennis as result of a busted bushing at the rear of the transmission. We managed to nurse Dennis and Daisy to the Gold Coast where we were planning to spend a week at the theme parks. The van is now currently in for repairs and we aren't sure exactly when we'll be leaving.
Update
After leaving the farm stay at South West Rocks we spent three nights at an incredible camp site on the Clarence River called Michael's Clarence Valley Retreat. It looked like the set of a Crocodile Dundee movie and the owner Michael, or Mick, was a Paul Hogan doppelganger. After leaving the Clarence our next stop was Byron Bay where we met up with a couple of friends who came up to escape the Melbourne winter.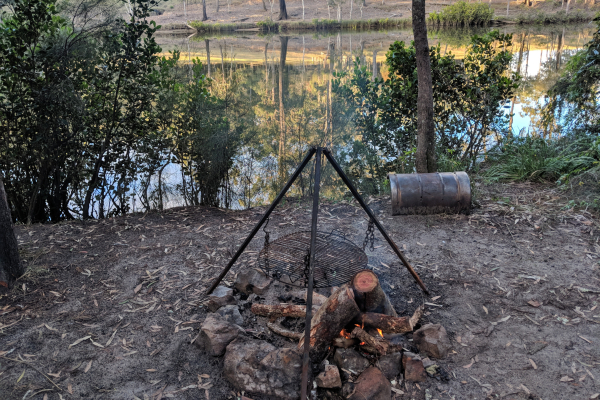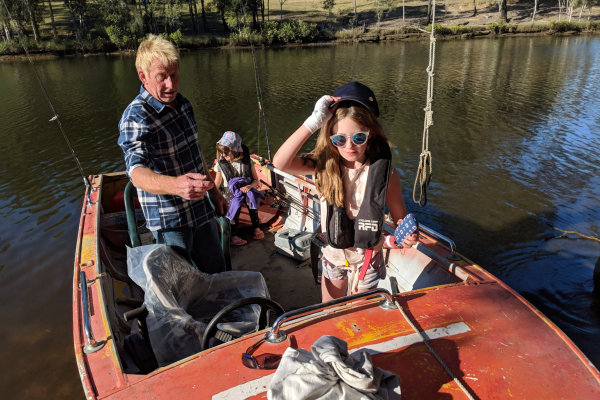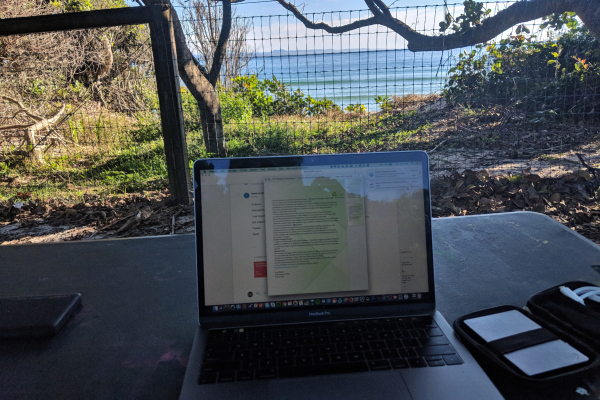 After Byron we stopped off at Mullumbimby, the location of this week's blog, and then headed up to the Gold Coast for our week long 'world tour'. We're currently staying at Paradise Country at the back of the Village Roadshow Studios and on our world tour we've so far visited Movie World, Sea World, Wet n Wild World and the Australian Outback Spectacular World. There is little doubt that we've hit the 'peak tourist' phase of our adventure…I think it's just about time to hit the road again.
Where's Waller
Installment #4 of Where's Waller. See if you can find me hiding out in my Where's Wally/Waldo/Wanda outfit. Bonus points if you can identify where this is.