Hitting the road less travelled
A quick word of warning: I'm taking a break from my usual style of newsletter for a few months to share something a little more personal…in fact I'm not just taking a break from my usual style of writing, I'm taking a break from my usual style of life.
For the next three months I'm going to be living in and working in a camper van as I travel up the east coast of Australia with my family. Along the way I will also be capturing what I learn and sharing it via my newsletter and on YouTube. I hope you join me on this adventure…or even better, start planning your own.
If you're not interested in sharing in this journey, please feel free to unsubscribe here.
Back in August last year I announced my plan to take off on a three-month Life-Work Adventure (the announcement was posted to my YouTube channel that has but four subscribers so there's a good chance you missed it). The idea was to spend three months travelling with my family in a camper van up the east coast of Australia but rather than treat it as just a holiday I wanted to see whether I could maintain much of my current workload and continue to support my clients while I did it.
The idea was spawned about a month or so earlier from an offhand conversation with my good friend, confidante and fellow schemer Mykel Dixon. We'd spent the day hanging out around Brighton Pier, talking about the need for professional speakers and other types of advice givers to more fully embody their work. Our shared belief was that in a world where more and more people start positioning themselves as expert consultants or 'thought leaders' it was no longer enough to just have a couple of spiffy models and throw away one liners. The validity of your ideas and ability to develop a sustainable following would ultimately depend on your ability to demonstrate your ideas in a congruent way through your own life and work.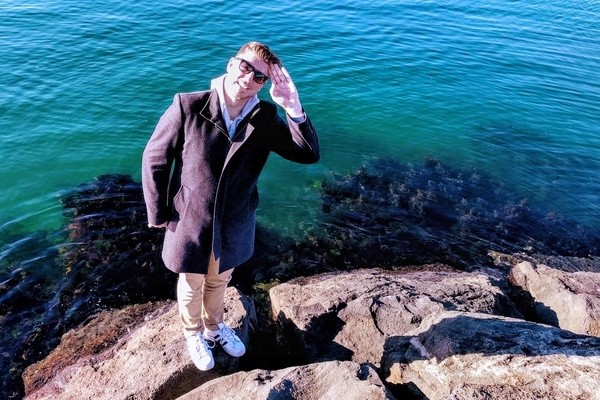 On that fateful day I also told Mykel about my unfulfilled dream of taking my family on a road trip uptake east coast of Australian in our camper van, a.k.a. Dennis (Dennis has his own webpage here if you'd like to check it out). Dennis is a 1990 Nissan Homy (yep, that's what it was called) and I'd originally wanted to do the trip in 2015 to celebrate Dennis's 25th birthday…unfortunately 'stuff' got in the way and it never eventuated.
Given that two of the things I talk about are a) how technology enables a better quality of life and b) how technology allows us to now work from pretty much anywhere, it felt like doing this road trip, not just as a holiday but as an experiment on how we might take a different approach to managing the way our work integrates with our life, would be a great way of me embodying the ideas I talk about with others.
The last six months or so have involved much planning and investment in the background. On the travel side Dennis has been gone through a roadworthy and the registration transferred from WA, we've had a tow ball fitted and trailer brakes installed, we've bought a second-hand camper trailer and kitted it out, we've arranged to take Miah and Poppy out of school for a term and spoken to their teachers about home schooling during the trip.
On the business side I've also been working with my team to identify potential challenges and risks that would stop me meeting the expectations of my clients and we've put in place plans to help manage this (a strong belief I had about the adventure was that my clients shouldn't have to pay for it through greater inconvenience or a lower quality experience).
I'm sure there are unaddressed challenges on both the travel and the work side that we've missed but after six months I finally feel like we are ready to get started…and the truth is some things just won't become apparent until after you've already started.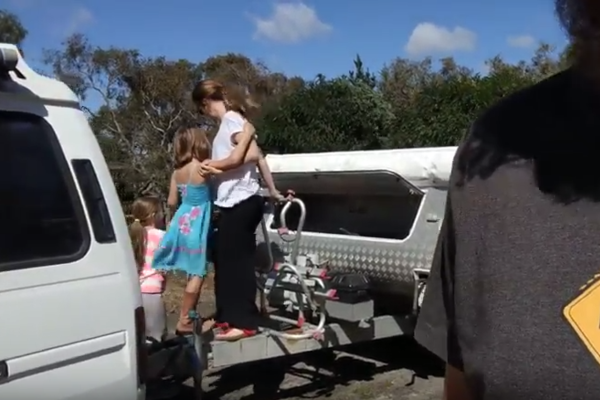 So here we are now, exactly one week out from our adventure starting. In seven days' time we will be driving out of Melbourne in Dennis, towing our new home, a (yet to be named) Goldstream Storm pop top camper trailer. For the next three months it is my intention to do most of the same work as I do now. I will host coaching sessions and meeting over Skype, I'll capture content and develop ideas for my keynotes, I'll even fly out from the adventure on the odd occasion to speak at conferences or run events and then fly back in again. Oh, and along the way I also hope to get a good chunk of my next book finished…but more on that another time.
But most importantly I will be doing all this whilst embarking on an incredible adventure and creating amazing memories that Nomes, Miah, Poppy and I will look back on, and talk about, for the rest of our lives.
Want to follow the adventure?