Posted on August 11, 2017
Doing less to achieve more. Five things I've learnt from working a 30 hour week.
Six months ago I wrote a post committing both myself and my team to a 30 hour week. I felt now might be a good time to check in and let you know how it's gone.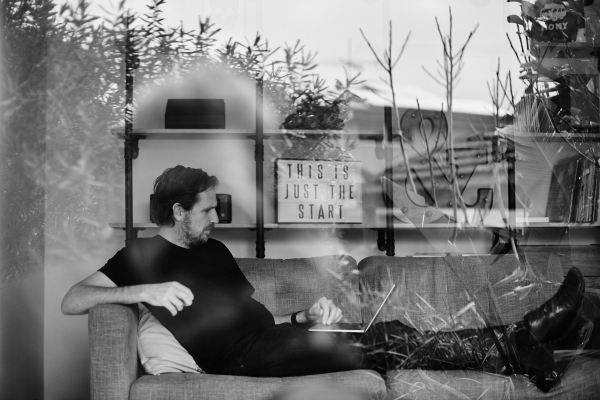 But first a confession. I haven't actually managed to stick to just 30 hours of work each week. There have been a couple where I've done less but in most cases I have done more. That being said, I probably didn't start with an average of 40 hours a week either. So a more accurate title for this post would have been 'Five things I've learnt working at least 10 hours less per week'…but it doesn't quite have the same ring to it.
So what have I found?
I'm more relaxed
We all struggle with a lack of progress sometimes. The old me would have taken this as a sign that I needed to work harder and longer until I 'broke through'. The new me steps out, goes and cleans the pool or takes the dogs for a walk. In the back of my head, I know I've got some time to burn so I might as well just take a break.
I'm more selective
Cutting your hours back is a great catalyst for culling the work and the clients that you don't want to do or that don't add value. Over the last six months I've had countless conversations with my team about whether a particular task, program or client is really worthwhile. Sometimes they have, sometimes they haven't, but the most interesting discussion have been on the ones that didn't appear to be worthwhile but after making a couple of little tweaks, suddenly made sense.
I'm doing better work
Funnily, one of the first clients I told about my 30 hour week immediately booked me to give a keynote to a room of 100 consultants. It made me realise that now we walk around with our work in our pockets, so many people are struggling to maintain balance. But apart from giving me the opportunity to experiment with a different approach to work and to explore a bunch of new ideas about how technology can make us more human, the reduced pressure and additional head space (see points one and two above) has also improved the quality of my thinking and ultimately my work.
I can switch off easier
I used to really struggle to call time at the end of the work day. When you have your own business there is always at least one more thing you could do…and I would generally try and get it done. Cutting my hours has given me permission to call it quits at the end of the day and not be racked by guilt as a result. This is not to say I don't think about work outside of work hours anymore, rather I don't feel I need to, but sometimes I still want to.
I enjoy my family time more
I used to work so hard to put boundaries around my work. I would explain to Nomes (my wife) and Miah and Poppy (my kids) that just because I worked in the backyard didn't mean I didn't have work hours. I would leave 'the house' at 8:30 in the morning and would finish at 5:30 in the afternoon. But these artificial boundaries just meant I missed out on doing cool things like going for a swim with Miah and Poppy after school or taking Nomes out for lunch during the week. Now I get to be the person who says yes to everything.
As I write this I've been trying to think of the 'cons' as a counterpoint to the 'pros' above…but I really can't think of any. I really have no intention of returning to my old schedule, if anything, I would like to cut back my hours a bit more. In fact the family is currently planning a three month 'work-cation' in our campervan Dennis where the intention is to experiment with a whole lot more flexibility than I employ at the moment (if you're interested, you can follow follow the adventure through my YouTube channel).
Probably my biggest take away to date is that our current obsession with busyness means we are often doing more work rather than 'good' work or the 'right' work. Perhaps this is because employers still struggle to define output in other ways apart from the number of hours worked. Perhaps it's because our identity is increasingly tied to what we own or what we earn. Perhaps it's because we are worried that if we don't look busy we might lose our jobs. But regardless of the reason why we feel compelled to be busy I have little doubt that we are often doing a whole lot more than we need to achieve a whole lot less than we could.