The Big Picture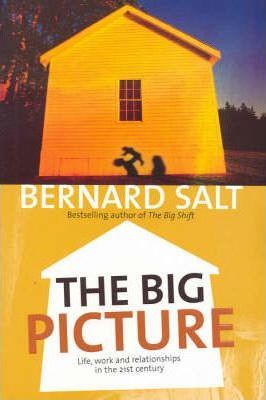 In 2006 I sold my share in a boat broking business I owned with my Dad and another business partner Pete. Growing up around the water and fishing boats I loved the industry, and I also really loved working with my Dad, but I had come to the realisation that I wasn't going to feel satisfied taking on someone else's business and not having the chance to create my own.
I didn't know what I wanted to do next so bought a campervan, named it Dennis and wen't camping through Western Australia with my then girlfriend (and now wife) Nomes.
The Big Picture by Bernard Salt was one of the books I bought to take with me. This was the first book I ever bought by someone who identifes as a futurist (though I think back then Bernard considered himself more a demographer) and it was perhaps the most life changing books I've ever read.
Embarrassingly, I can't honestly remember any of the content now but clearly it had a big impact at the time because by the time we got back to Perth six months later I had already research and enrolled in the Graduate Futures Thinking course at Curtin University.